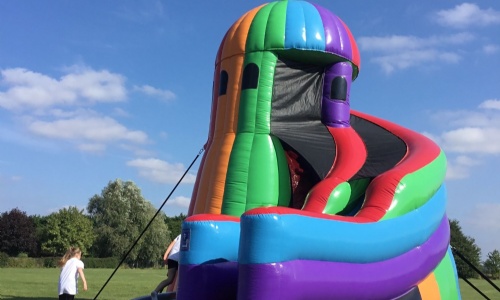 National Fitness Day 2021
The children and staff participated in National Fitness Day on Wednesday the 22nd September. National Fitness Day is a fantastic way to highlight the role that physical activity plays across the UK, helping to raise awareness of the importance of us all leading healthier lifestyles through being physically active.
Our focus for the day was 'fun fitness'. The children and staff participated in a wide variety of different activities throughout the day. Activities include personal challenges, body percussion dances, an inflatable obstacle course inside a tractor, an inflatable helter-skelter to climb, skipping activities, a daily mile challenge and Activall combat games.
It was an extremely fun filled, active day, the children and staff thoroughly enjoyed it! It was amazing to see the children try new activities and challenges, we saw them all grow in confidence. We hope that National Fitness Day provides your children with lasting fond memories.